Crystal Learning has the privilege of working with some of the most well-known companies in the world. We take pride in exceeding their expectations and ensuring that all students that we train develop a valuable language skill they can use to meet their companies' objectives.
We are only as good as the reputation of our students, so we work diligently and intelligently to ensure that the needs of our students always come first.
It's hard to sign up for something you haven't experienced yet.
SIGN UP FOR A FREE TRIAL CLASS
So, come and experience first-hand what it's like to learn Mandarin with us. Sign up for our no-obligation, free trial class! Just leave your details here.
Some of the brands we serve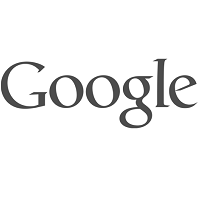 Mark Perry Video Testimonial
Camile Theron Video Testimonial
Group Class Video Testimonial
"Customized one to one training of a very high-quality standard in an ideal environment to study. Quality training at an affordable price!"
"Very good class and text book but not enough reading in class for the pronunciation. Very good and nice teacher!"
"I take this course was to learn proper Mandarin pronunciation. Yi Mandarin employs only native speaker from China. My teacher, Ivy was very helpful and knowledgeable."
"I enjoyed studying with my trainer very much. She is a great teacher, very active, high expectation and always smiling. I learned alot and at the same time had fun studying."
"As a first class I found the style of teaching very easy to follow and it matches my learning style well"
"Excellent class. Very enthusiastic teacher, developing easy to use verbal skills. Very good balance of new words/revision in textbook so that learning was a real pleasure."
Public Reviews