Not just a chinese language school
Registered with Ministry of Education Singapore
Welcome to our Chinese language school
If you want to learn Chinese, Singapore certainly offers many choices for Mandarin classes. But is there any environment in Singapore that's more convenient for learning Mandarin than Orchard Road? That's why we chose to locate our Chinese language centre right in the heartbeat of this area.
It's convenient too. If you work in the CBD, we're just a couple of mins walk from the Dhoby Ghaut and Somerset MRT Station.
What kind of school are you looking for? At Yi Mandarin, we strongly believe every language has its roots in its cultural and artistic heritage. Far from being simply an academic subject, Chinese is a fascinating and complex language shaped over 5,000 years of history.
We take pride in not just teaching a bunch of Chinese words, but also give our students a glimpse into the Chinese mindset, culture and history. With a strong focus on getting you to speak as quickly as possible.
We hope that you will find your language learning journey a fruitful and eye-opening cultural experience.
 Subsidies available for Singaporean
Learn Chinese online with us
Live zoom class
8 pax small group class
Wondering whether we are the right Chinese language centre for you? Or whether learning Mandarin is for you in the first place? We regularly run free trial classes. Join us without obligation!
Change the world
2022-01-07
Really good teacher and learning experience that Yi Mandarin has provided me. Willing to stay to learn Chinese Recommended for any level Chinese learners
I've really enjoyed learning Mandarin at Yi Mandarin. The classes are small, and the course is well structured so you always feel like you're progressing. Ivy is a great teacher, and all the support staff have been very professional. I'm looking forward to starting the next stage 🙂
Sebastian Phong
2022-01-03
Mina is an excellent teacher and actively customises the course content based on my level of absorption. I feel I have come a long way just after a few weeks of intensive twice a week solid instructions. Revision and self study is a must and encouraged by Mina. Yi mandarin is exactly the language Center I have been looking for. Highly Recommended.
Great experience. No regret signing up to learnt mandarin. Teacher Mina coach us and guide throughout the lesson. Highly recommended
Lesson was interesting, fun & easy to learn and understand plus, very interactive! Teacher Mina is awesome!
Tittaya Phungern
2021-12-09
I would like to say that all of teachers, staffs and the school vibe made me enjoy the class and when I had any questions, my teacher is willing to answer them so I would recommend Yi Mandarin to anyone who would like to learn Mandarin to come here study and you will learn more than the language because they also taught how to apply it in real life. Thank you.
Theresa Shireen
2021-12-09
Lukas Harcarik
2021-12-04
Our teacher Angel was amazing. Always helpful and approachable, encouraging curiosity and supportive of everyone. I can recommend her 100%.
Mitchell Edbert
2021-12-04
Nicky Gelvezon
2021-12-04
Content amount is just right. The course is organised well and relevant.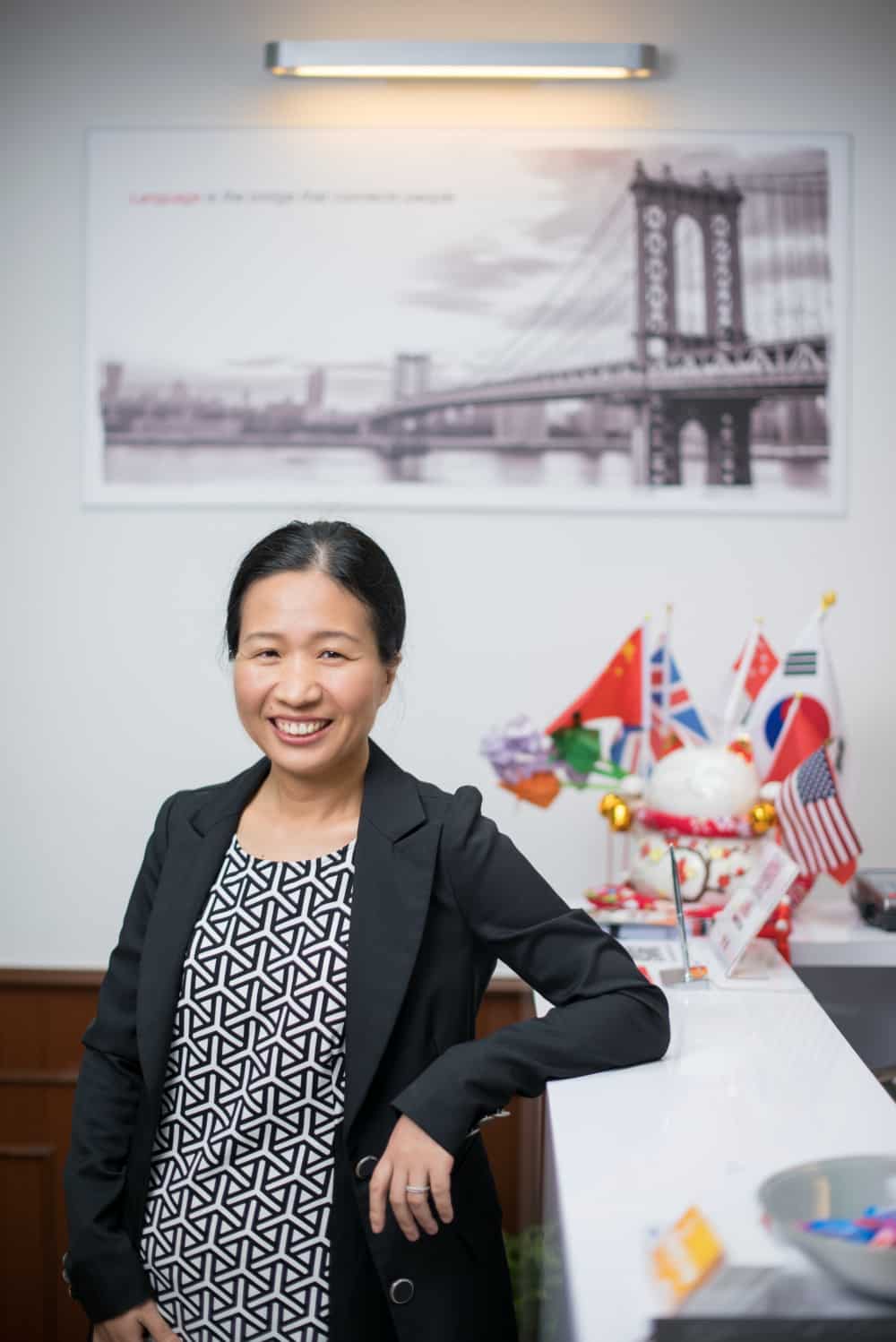 At Yi Mandarin and other language schools, we see language first of all as a communication tool.
Learning a new language opens your mind, and it opens you to the possibility of getting to know new people with different perspectives.
You don't need to be a fluent Mandarin speaker to start to see the benefits. If you make an effort to speak just a few words of Chinese, your conversation partners will also double up their efforts to make themselves understood in English.
Our lessons aren't an academic pursuit. If you're to dive very deep into Chinese characters, grammar or calligraphy, a different language school may be a better fit for you.
Of course, there is a place for grammar in the lessons at Yi Mandarin, but grammar isn't a goal in itself. We'll cover it as far as it helps you to speak more fluently, faster.
Exercise and application is more important. To master spoken Chinese, you need to "do" more and "understand" less. That's why our curriculum starts with the most common everyday subjects, such that even after your first week, you can start throwing out a few Chinese words on your Grab ride or at lunch with your colleagues.
Do you have a question?
Wondering how to select the right Chinese language school in Singapore for you? Here are some thoughts on what we believe in.