Crystal Learning has the privilege of working with some of the most well-known companies in the world. We take pride in exceeding their expectations and ensuring that all students that we train develop a valuable language skill they can use to meet their companies' objectives.
We are only as good as the reputation of our students, so we work diligently and intelligently to ensure that the needs of our students always come first.
Try our class for free!
SIGN UP NOW
Sign up for our no-obligation free trial class! Just leave your details here.
Some of the brands we serve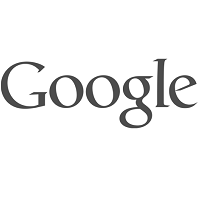 Mark Perry Video Testimonial
Camile Theron Video Testimonial
Group Class Video Testimonial
Customized one to one training of a very high quality standard in an ideal environment to study. Quality training at an affordable price!
Very good class and text book but not enough reading in class for the pronunciation. Very good and nice teacher!
I take this course was to learn proper Mandarin pronunciation. Yi Mandarin employs only native speaker from China. My teacher, Ivy was very helpful and knowledgeable.
I enjoyed studying with my trainer very much. She is a great teacher, very active, high expectation and always smiling. I learned alot and at the same time had fun studying.
It was a fund, full of laughter experience. Our teacher was very accommodating on all our questions. The learning are light and realty can use on our everyday experience.
Initially I thought Mandarin is very hard to understand. However, after learning and listening to the verb / adjective and noun, the words are keep repeating on other sentences phrase as well, It easy to understand, just need to practice listening and speaking more to understand better. Well done, thank you Teacher Mina.
The textbook is very useful for daily conversation. Teacher teaches me not only the content of textbook but also related words and phrases, which is very practical.
The course contains a lot of material and vocabulary to see through the class so it is not possible to practice conversation and reading as much as I've would like to but having the audios in my phone was very helpful for me to practice at home. I came from knowing nothing to be able to understand the basic now! Thank you.
It was a good experience learning Yi Mandarin class because its a big help for me in my job. Talking and learning Mandarin is very hard to learn but thru the patient of our teacher we learn a lot. Thank you teacher.
I love my classes at Yi Mandarin and enjoy coming every week.
I will strongly suggest that people that want to learn spoken Chinese to join this class!
It was a very helpful tool for us as a customer service representative because if bridges the gap. It was a knowledgeable lesson to apply for everyday life. It destroyed language barrier for both the customer and a staff. It gives a confident to talk or communicate with Mandarin speaking community. It's a life changing
It was awesome experienced, even though the day is short. I will try my best to use it to communicate Chinese customer.
I had fun learning my Mandarin class. My teacher is cool and have a very good sense of patience despite all of us are everyday busy and no time study the lesson. She help us to understand like a real Chinese speaker.
Great experience, knowledgeable. Learned how to communicate with Chinese customer slowly.
As a first class I found the style of teaching very easy to follow and it matches my learning style well
Excellent class. Very enthusiastic teacher, developing easy to use verbal skills. Very good balance of new words/revision in textbook so that learning was a real pleasure.
It was a great pleasure to study Mandarin as my trainer was very pleasant, lively and patient! I am looking forward to level 2.
Our instructor is very patience. She give example very clearly. Able to help us if we need to repeat again. We enjoy the full course, we never find the lesson boring. Very happy to learn that we can use it for everyday. I will highly recommend this course.